Prevent Animal Sunburns!
Use 4 Legged Sunblock to Protect Any Animal Exposed to the Sun •
Animals CAN get sunburned!
4 Legged Sunblock is a safe and all natural product that prevents pets, show animals and working animals from sunburn.
Animal sunburns can get infected and cause other health issues. Prevention is the best action.
For more details on animal sunburn and animal sunburn prevention, see our articles in the News section.
Show Animals Need 4 Legged Sunblock
People who show their animals in competitions report that 4 Legged Sunblock helps keep the white areas whiter and cleaner; and also repels water.
Most important: 4 Legged Sunblock protects show animals from sunburn when exposed to direct sunlight for extended periods.
All Natural Ingredients
4 Legged Sunblock is a blend of titanium oxide, cornstarch, aloe vera, and vitamin E.  These ingredients help block the UVA and UVB rays which cause the skin to burn. A bonus: 4 Legged Sunblock keeps skin healthy.
4 Legged Sunblock is also effective at covering scars while pets and working animals are outside.  Scars tend to turn darker – almost black – if the animal is outside and unprotected from the sun for extended periods of time.
4 Legged Sunblock is applied dry, or dampened, to any area of the body, even sensitive body parts.
Apply with the provided applicator, or with your fingers; or sprinkle it on. To cover large areas – use a brush and lightly brush it on.
Using 4 Legged Sunblock will give your fur baby all day protection.  A little bit goes a long way.
While natural minerals usually don't cause skin irritations – we always recommend that you monitor your 4 legged friends with the first application.
4 Legged Sunblock IS FOR EXTERNAL USE ONLY!
Visit our Shop Now to Order 4 Legged Sunblock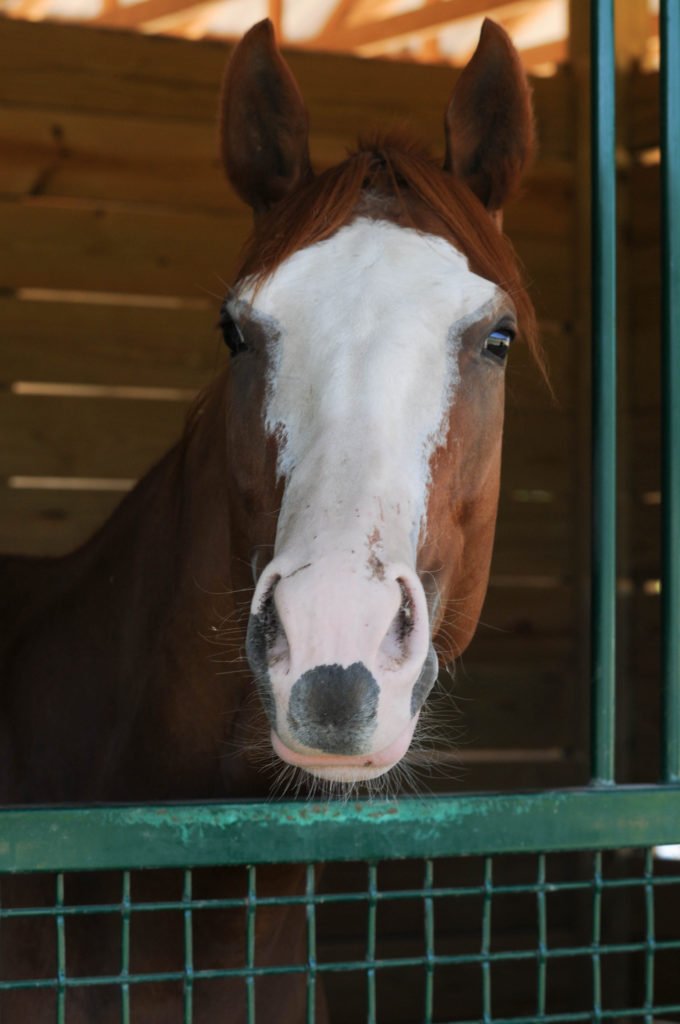 Order 4 Legged Sunblock for Your 4 Legged Friends!